HECTOR MACINNES sound artist | musician | producer
Suspension and Disbelief (2017 - Various)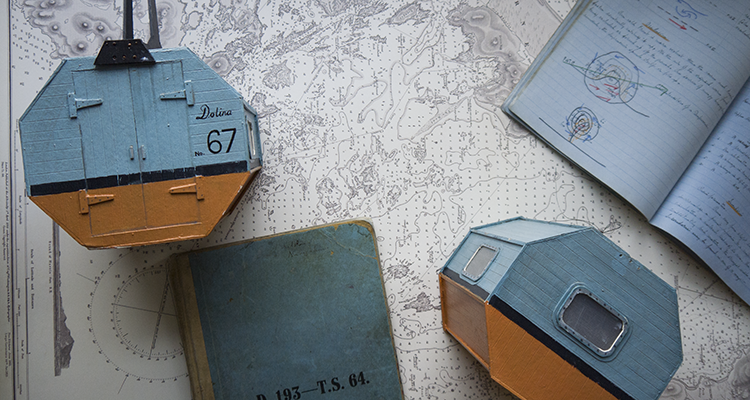 SUSPENSION & DISBELIEF:
THE STORY OF THE HEBRIDEAN CABLE TRANSIT COMPANY

The HCTC is a collaboration with printmaker and designer Philippa C Thomas, and comprises a series of narrative artworks involving installation, restoration, soundscape, interview and literary fragments.

The first exhibition - Suspension and Disbelief - ran during the winter of 2016/2017 in An Lanntair, Stornoway, and was a part of Creative Scotland's Creative Places Award. A second - The Lobster and the Lacuna - was installed in Taigh Chearsabhagh on the Isle of North Uist in summer 2017. Through the HCTC, we explored themes of community, connectivity, psychogeography and self, and dug down through the silty layers of the collective Hebridean imagination, uncovering long lost dreams and unrealised futures.

In 2020, Philippa and I have begun working on an illustrated book about the company, its characters and its cable-cars.
The Hebridean Cable Transit Company (known locally as the "Slighe-Sìoman", or "Straw-Rope Highway"), was the brainchild of Hugh Morrison, a civil engineer and public works contractor originally from the Lochs area of the Isle of Lewis. In the mid 1940s, thinking that his native island was under threat from economic migration to the cities, Morrison sought to transform it by connecting outlying and hard to reach communities with a modern and sustainable mode of transport. Roads on the island were slow and treacherous, and people and goods went from place to place with difficulty and at great expense.

"The lands between Stornoway and Tarbert, and between Stornoway and Barvas," wrote Morrison in a letter to the Gazette, "are among the worst imaginable for road-building, taking into account the subsiding ground, the sudden steep inclines, the constant interruption by lochs and streams, the weather, the deer… If ever a vehicle was driven in defiance of God's will," he continued, "It was across the Barvas moor."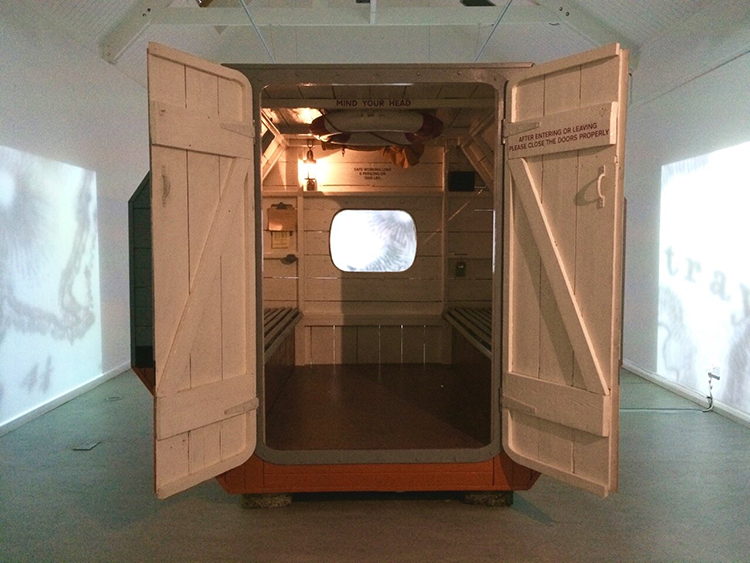 His solution was a cable-car: at that time the longest cable transit system in the world. Running from Barvas to Stornoway, and on down Lewis's east coast to Tarbert, the project was controversial but visionary. At the opening ceremony of the HCTC's first phase in 1948, Morrison announced with a trademark flair for oratory: "It's all a question of extrapolation, innovation and imagination. What could be better than traversing treacherous swirling rivers or scaling the Clisham, with the fresh air on your face and the sound of cogs and chains churning in your ears".

The Slighe Sìoman ran from 1948 to 1961, transforming Lewis's industries, society and way of life, and formed part of a progressive vision of Stornoway's role in post-war geopolitics.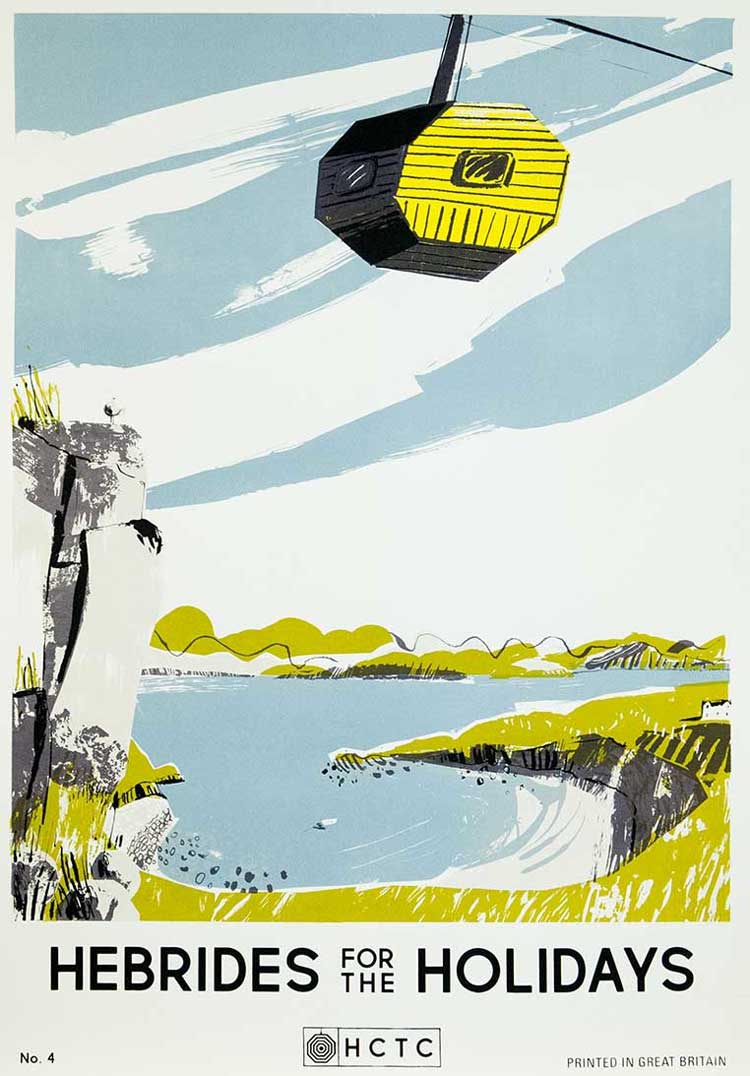 images: (1) Maps, notebooks and restored models from circa 1946. (2) Car No. 72 "Effie", installed in Taigh Chearsabhagh on North Uist. (3) "Hebrides For The Holidays" poster, advertising the Hebridean Cable Transit Company.
<<< index